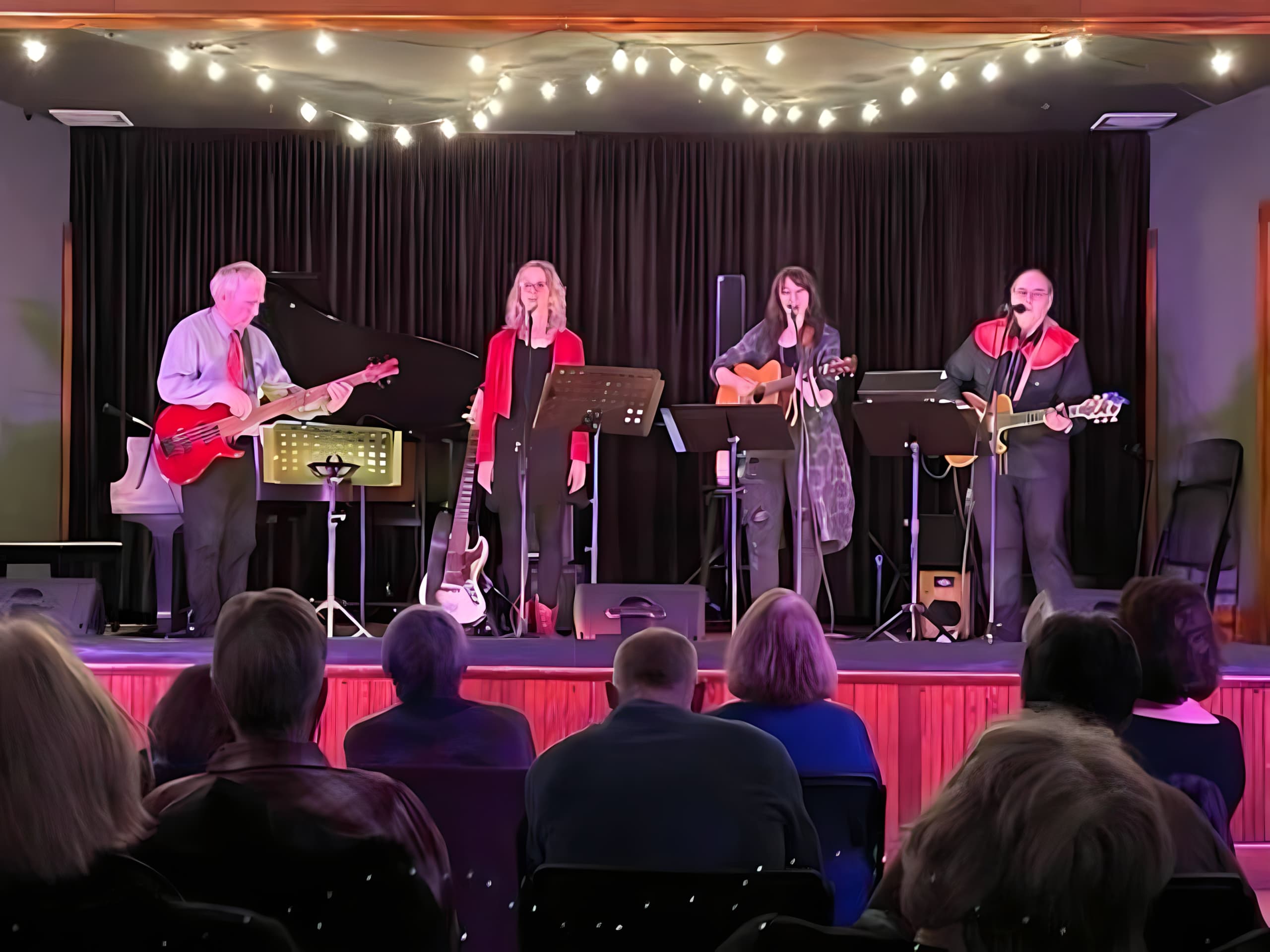 Peggo and Paul
Paul and Peggo met to make music when Peggo put an ad in the Boston Phoenix looking for a guitarist and Paul answered the ad. Married for 42 years, they are still making music together.
With their pioneering kids' rock 'n roll band, Peggosus, Peggo & Paul were called the "Grateful Dead for kids." Their recordings won a Parents' Choice Award and a USA Today Kids' Pick. They've played diverse venues from the White House and Boston's Hatch Shell to flatbeds at country fairs.
Since their children have grown, Peggo & Paul have been performing folk, Americana and original music. They've released a string of recordings including "Patchwork Quilt, A celebration of the American Spirit", "Summer Nights", an album of lullabyes "Winter's Light", a Holiday recording, "Stand Up, Speak Out", and Peggo's solo jazz album "In Love" on the Big Round Records label.