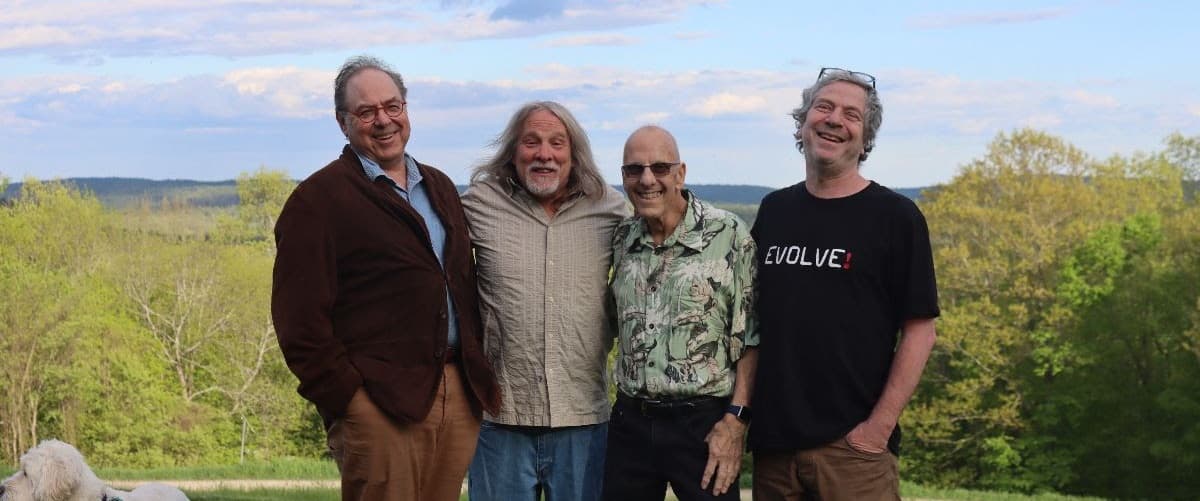 Paul Hodes and the Blue Buddha Band
What do you get when you put together a Congressman, two mad scientists and a jazz drummer? The Blue Buddha Band! a night with The Blue Buddha is a riotous night of old-fashioned rock 'n'roll…a full-tilt, high energy night of roots flavored 100 Proof Originals, Americana, Blues and Psychedelia.
Lead by guitar slinging former Congressman Paul Hodes, The Blue Buddha Band quartet features Bassist Jon Gabay, Dean Rubine on Keyboards and first call New England drummer, Ed Raczka.
The Band's original sound fuses retro rock, roots and superb song-writing into a powerful blend.
The Band's new 11 song album "Turn This Ship Around" features a true story embodied in an upbeat and poignant single "The Night I Met John Lennon". Red Rock Magazine said about the track: "Instant classic and beautiful story telling. The song flows nicely, and I like the smooth sound of the mix. Soulful and dynamic vocal performance. Great songwriting!" About "Why, Why, Why", Indieoclock said: "Great listening punk, energetic, fun and really cool, full of attitude and authentic. We love it and will add it to our Spotify playlist".
Like The Music? Support The Artist!
Turn This Ship Around Available Now.